Field Trip - Large Diameter Leak Detection
I recently had the opportunity to spend a day with our field engineers who were performing leak detection on a variety of large-diameter transmission mains in Hamilton, Ontario. It was interesting to observe the team leader open, test the air and enter the access chamber.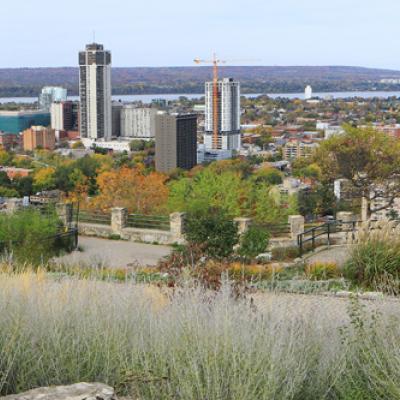 The crew inspected the exposed section of water pipe surface, valves, and other equipment for visible leaks, rust, or damage. A hissing sound was traced to a fine spray of water coming from a leaking valve gasket and noted for utility follow-up. After recording a video of the interior of the chamber for utility GIS records, the crew deployed a waterproof case packed with sophisticated electronics connected to an ultrasensitive hydrophone sensor capable of detecting extremely faint noises that indicate the potential of a leak in the pipeline.
The EchoShore®-M system uses proven acoustic sensors and proprietary processing algorithms that detect and pinpoint the source of faint noises emitted by leaks long before they become detectable by conventional detection methods. It's one of the tools that our field crews have in their toolbox for large diameter water main inspection.
The chamber inspection and leak detection program is part of a multi-year project performed for the city on hundreds of kilometers of large-diameter water transmission mains.
Posted By: Mike Stadnyckyj