Extend Asset Life
See how PUB, Singapore's National Water Agency, determined the health status of pipes to prioritize pipe replacement.

Mitigate Commercial Risks
Learn how West Virginia American Water safeguarded homes and businesses from avoidable pipe breaks, reducing risk for property damage and revenue loss.

Increase Labor Efficiency
Discover how the Las Vegas Valley Water District planned pipe repair work by monitoring and locating leaks as they developed.
Say Hello to the Echoshore®-DXe
An extension of the AI-powered EchoShore-DX leak monitoring system. The ESDXe is now available. Learn how you can detect and monitor even small and emerging leaks early before they grow into bursts.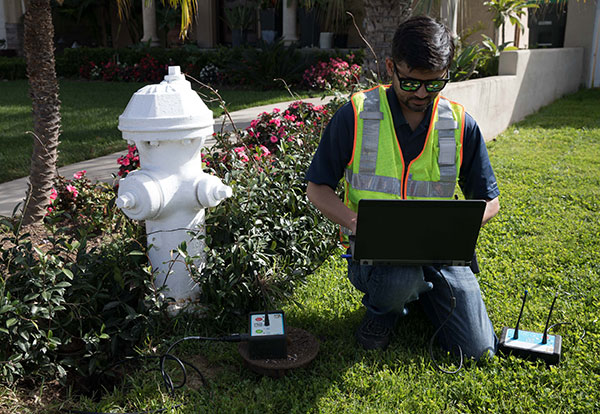 Pipe Condition Assessment
Get actionable data on the structural integrity of your buried assets while simultaneously detecting active leaks with ePulse®️. Input this data to the EchoLifeTM, a tool that estimates remaining pipe life and helps utilities prioritize pipe replacement.
Pipeline Monitoring
Extend water asset life, mitigate water loss, and plan cost-effective repair and replacements with our non-invasive acoustic correlation solutions. Monitor and detect emerging leaks before they surface on distribution mains with EchoShore®-DX. Reduce costs and civil works on transmission main monitoring projects with EchoShore®-TX.