IoT Enables Transmission Main Monitoring
Hailed as "the first installation of its kind in the country" by the Nevada Center for Excellence, the EchoShore®-TX platform is a nexus of cutting-edge technology concepts incorporating sensor-based data gathering and next-generation "Internet of Things" (IoT) networking.
A convergence of environmental monitoring, system automation, and infrastructure management, the EchoShore-TX platform harnesses IoT networking of "smart" sensors and devices using advanced Internet-connected wireless technologies for remote monitoring and management of large-scale leak detection systems.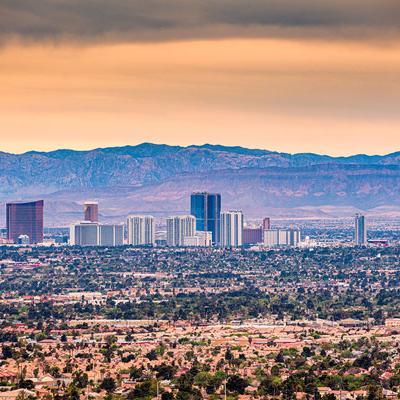 Partnering with IBM and AT&T, Echologics® and the EchoShore-TX technology deployment in Las Vegas are part of the Global City Teams Challenge, a program sponsored by the National Institute of Standards and Technologies (NIST) that fosters and showcases new technologies to create "smart cities" using IoT connectivity and networking technologies. The Las Vegas deployment incorporates AT&T wireless connectivity to collect, transmit and manage data from the EchoShore-TX monitoring nodes, and IBM-developed software providing an analytics-based water management system with analytical, visualization, and reporting capabilities.
The transmission main leak detection platform monitors a non-redundant pipe running down the middle of the famous Las Vegas Strip. Installed in the 1960s, the 30-inch underground water main provides up to 7.5 million gallons of water per day to the world's largest hotels, casinos, and resorts hosting forty million visitors every year.
Posted By: Mike Stadnyckyj